Taking the Initiative
We provide preliminary surveying, pipeline utility sweeping, construction staking and as-built surveys for oil, gas and power companies. We have the elevated insurance requirements, equipment, training, and certifications to work on you next major project.
Pipeline Utility Sweeping
NWSE works with Enbridge Energy and other firms to locate and flag underground pipes and utilities to ensure a safe work environment before ground disturbance begins.
Detailed utility maps and ground disturbance maps are created for each mile-post and girth-weld.
Safety inspections, training and drug testing are routinely administered to ensure safety.
NWSE is a leader in utility location; often called upon to double check missed utility lines by other firms to prevent potential strikes.
NWSE currently provides services in Minnesota, North Dakota, Wisconsin and Michigan.
Construction Staking and As-Builts
Construction surveys are site layout surveys which show the builder where to build and at which elevation. They generally include a preliminary topographic survey before construction and then set hubs and lathe to mark the new location of structures and buildings based on the civil engineer's construction plans.
Northwestern Surveying and Engineering has staked many transmission line tower foundations, pipeline working spaces, and pumping stations.
NWSE prioritizes construction staking and As-built surveys for Energy clients to ensure continuous workflow for large projects.
Our team adheres to strict safety protocols and work efficiently and accurately.
Integrity Dig Surveys
Our Integrity dig team specializes in locating and mapping pipelines and adjacent utilities.
Create alignment maps depicting stationing, electronic depth, and ties to geodetic monuments or control points.
Survey and stake pipeline dig locations.
Perform bathymetric surveys for water crossings.
Preliminary Route Surveys
Preliminary Route Surveys are essential for energy companies to select a route. It is necessary to locate existing features of the route, to identify areas of environmental impact, and to identify areas of right-of-way acquisition in order to determine feasibility and probable costs.
NWSE trained staff composite preliminary surveys on pipeline routes and transmission line routes. These surveys include topography, utilities, right-of-way, road corridors, and edge of water locations.
NWSE perform bathymetric surveys for water crossings.
NWSE delivers Preliminary surveys on schedule and on budget.
3D Scanning Services
3D scanning services collects data at 1 million points per second and provides CAD drawings that show minute details.
Northwestern Surveying creates detailed CAD drawings for retrofitting pipeline pump stations, cellular towers, transmission lines and roadway as-builts.
3D scanning can be a great asset when determining mining volume computations.
"I would like to take the time to say thanks to you and your field staff at Northwest Survey for this past years work. It has been a comfort to us knowing that your team is working with us onsite to help assist in our survey and four-way sweep needs. Some projects have had very little notice to proceed and NWS has always been able to make things work. Much appreciated! "
- Cedrik G., Gustafson & Goudge, Inc.
"The entire Northwestern Survey Team have been our go to survey company for the past 10 years for multiple reasons; they are true professionals at their craft, they will travel anywhere at any time, always find time to fit us in their schedule, and the quality of the documentation they turn over is second to none. From the oil & gas industry, to the grain and industrial industry; NW Survey continues to deliver."
- Zach S., SMA Design
"I've worked with NWSE in MN and ND on utility locating and follow-up surveying services. I have only positive things to say about both office and field based NWSE staff. They offer prompt responses, good questions, and timely quotes during proposal development. Dedication to safety, project communications, and the desire for a satisfied end-client are each reasons why our partnership has been successful. A top-notch bunch of folks I hope to continue working with into the future."
- Darin, AECOM
"Amy and the team at Northwestern Surveying and Engineering are trusted members of our project teams, providing accurate, cost-competitive surveying and utility locating services. I greatly appreciate their responsiveness and willingness to work with us to meet our schedule and goals."
- Brian M., Barr Engineering Co.
"We are very pleased with the service Northwestern Surveying and Engineering provides on our construction jobsites. They are prompt and we rely on their crew for 4-way sweeps and also surveying and lay-out when needed."
- Gary V., Jensen Construction
Done Quickly. Done Right.
We have been providing land surveying services for small legal surveys to large heavy construction for over 20 years.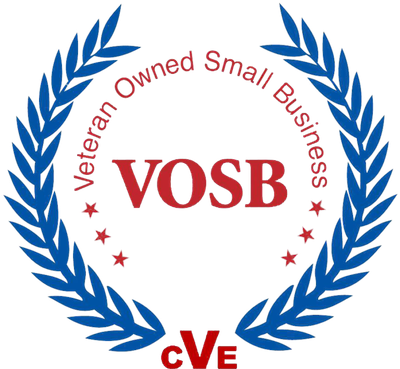 Northwestern Surveying and Engineering, Inc. is proud to be one of the only Veteran-owned land surveying and engineering companies in Minnesota. We offer veterans preference to qualified personnel who would like to join our team.